Decebal Hotel 2002 – 2019
Comforn, Relaxation & Playing Space For Children
In the central part of the station, approximately 500m from the beach
10 room at the ground floor with no balcony, 43 rooms at the upper levels with balcony
In addition to the Hotel's facilities and services as stated below, the Decebal's Hotel friendly staff is always at your disposal for everything you may need while you enjoy your stay..
Decebal Hotel is situated in Neptun – Constanta and offers you all the great services and quality of a 3-Star hotel at very affordable prices. In addition, our bright and gorgeous rooms with attractive views are bound to give you great accommodation and even better memories.
Queen Size Bed Rooms without Balcony
Featuring a new look, comfortable furnishings and sea side view, this rooms are the perfect choise.
Double queen size or twin with balcony
Fie ca alegeti relaxarea alaturi de persoana draga bucurandu-va de rasfatul unui pat matrimonial sau doriti sa va petreceti vacanta alaturi de prieteni, impartasind momentele frumoase in camerele cu 2 paturi separate,va garantam ca ati facut alegerea perfecta. In plus, beneficiati de o vedere frumoasa catre mare.
Enjoy your stay in a queen size bedroom and a living area with sofa. Take your family and visit us!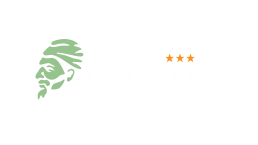 Hotel Decebal administration:
Decebal Estival 2002 S.A.
Social Center: Hotel Decebal, Neptun, strada Trandafirilor nr.14, județul Constanța
C.U.I.: RO14670752
Nr. Reg. Com.: J13/1309/31.05.2002
Paid Subscribed Capital: 588.085,00 lei
Hotel Classification Certificate NR. 123/957 DIN 11.08.2011
Decebal Hotel is situated in the center of Neptun, offering easy acces to the beach (300 meters distance). Near the hotel you can find restaurants with live music, souvenir shopping boutiques and ATM's for exchange.